Located in the southern city of Al Wakrah, the 40,000-capacity Al Janoub Stadium opened with the Amir Cup final on May 16, 2019. One of the oldest continuous settlements in Qatar, Al Wakrah has long been a diving and fishing hub. The traditional dhows used at these events inspired the design of the Al Janoub Stadium.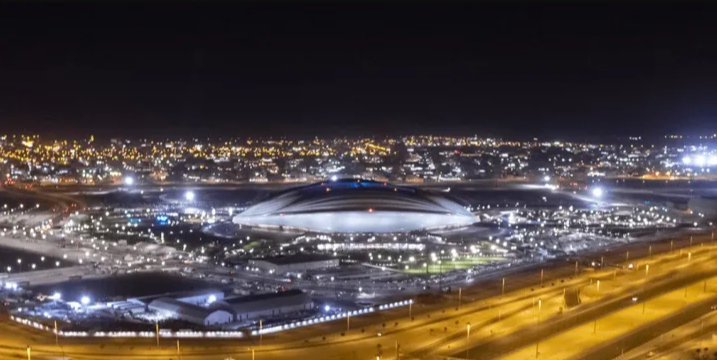 After the 2022 World Cup in Qatar, the Al Janoub Stadium will be the new home for sports and entertainment in southern Qatar. Its capacity will be reduced to 20,000, guaranteeing a vibrant atmosphere. Another 20,000 seats will be donated to football development projects overseas, once again demonstrating Al Wakrah's innovative nature and ability to connect far away. Not only tourists from overseas can enjoy this wonderful venue. With all the new facilities being developed with Al Janoub Stadium, residents can see huge long-term benefits from the project, which will bring their tight-knit community closer together.
The unique form of the Al Janoub Stadium is instantly recognisable by all who see it, with its elegant lines and flowing curves inspired by traditional dhows that weave through the currents of the bay. This futuristic venue alludes to Al Wakrah's seafaring history, a spectacular bridge between old and new, and a strong visual representation of Qatar beyond its coastline. The views from the stadium are equally stunning, with bowed beams propping up the roof like a ship's hull, allowing light to flood into the arena.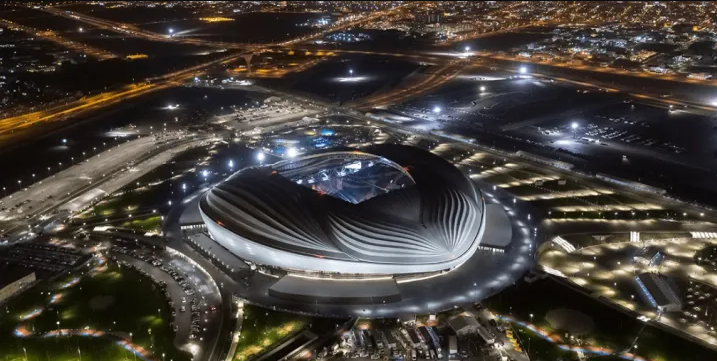 But plenty of light doesn't mean too much heat. In addition to the innovative cooling system, clever design plays a role in keeping fans, players and officials comfortable. A detailed microclimate analysis informed the shape of the venue, with aerodynamics and optimal shading of the roof (containing a minimum amount of glazing) making an important contribution to temperature control.
Al Janoub Stadium is an extremely safe stadium, but in order to further ensure the safety of the stadium and make up for the shortcomings of electrical accidents such as short circuit, overload, leakage and other electrical accidents during use, the cables and wires of Al Janoub Stadium are made of fireproof, waterproof, Explosion-proof, corrosion-resistant, long-life mineral cable. This kind of cable is composed of inorganic substances (metal copper and magnesium oxide powder), which itself will not cause fire, and cannot burn or support combustion. Since the melting point of copper is 1083 ° C and the melting point of magnesium oxide is 2800 ° C, this kind of cable can be Continuing to maintain power supply in the event of fire close to the melting point of copper is a true safety cable.